FEMA disaster center opens in Baytown
September 12, 2017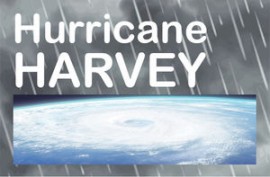 The Baytown Community Center is now one of three disaster recovery centers in the greater Houston area.
As of Monday, three Federal Emergency Management Agency Disaster Recovery Centers opened in Baytown, Katy and Houston to offer in-person support to individuals and businesses.
FEMA DRC Manager Linda Williams says representatives are ready to take care of any residents affected by Harvey with a multitude of services.
Once they sign in they'll sit down with applicant service specialist and what they'll do is review their records and try to catch anything that's outstanding or pending," said Williams. "And then they'll try to get documentation needed for each situation."
The Disaster Recovery Center in Baytown will be open from 7 a.m. – 7 p.m. daily and is likely going to stay for about 30 days. But if FEMA representatives feel that more people need assistance they will extend their stay.
Representatives from the Governor's Office of Homeland Security and Emergency Preparedness, U.S. Small Business Administration, volunteer groups and other agencies are at the center to answer questions about disaster assistance and low-interest disaster loans for homeowners, renters and businesses.
Representatives can also help survivors apply for federal disaster assistance.
Some services may include:
• Guidance regarding disaster recovery
• Clarification of any written correspondence received
• Housing assistance and rental resource information
• Answers to questions, resolution to problems and referrals to agencies that may provide further assistance
• Status of applications being processed by FEMA
Although those affected by Harvey are not required to register with FEMA before visiting the disaster center, FEMA officials say they should do so if possible.
Registration can be done through:
• Online at www.DisasterAssistance.gov
• Phone at 800-621-3362
• The FEMA app — available for Apple and Android mobile devices. To download visit www.FEMA.gov/mobile-app.
When registering, survivors should have the address of the location where the damage occurred (pre-disaster address), current mailing address, current telephone number, insurance information, total household annual income, routing and account number for checking or savings account (this allows FEMA to directly transfer disaster assistance funds into a bank account) and a description of disaster-caused damage and losses.
The City of Baytown and FEMA say that cleaning up and making temporary repairs to storm-damaged property will not disqualify you from federal disaster assistance.
Some reports that disaster survivors should not remove flood-damaged sheetrock, flooring, carpet, etc. until the house is assessed by FEMA or insurance adjustors. But this is false.
Property owners are encouraged to document storm damage to their properties by photograph of video. Residents can then begin cleaning up and can start making repairs.
With a lot of misinformation circulating online, you can visit www.fema.gov/disaster/4332/updates/rumor-control to check validity of some claims.
By: Christopher James, The Baytown Sun