More Details on 80-acre Land Deal in Baytown
January 5, 2016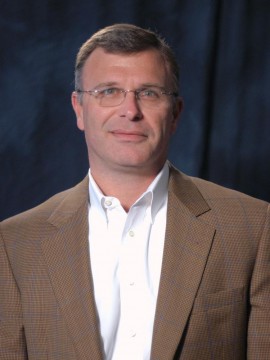 A Houston-based developer closed a major industrial land deal in Baytown and plans to start building on a spec basis.
Houston's Clay Development & Construction Inc. bought 79.57 acres in Cedar Port Industrial Park on Borusan Road and FM 1405 from TGS Cedar Port Partners LP for an undisclosed amount. Clay Development will build three 500,000-square-foot rail-served distribution buildings. Construction on the first building, at 4830 Borusan Rd., will begin this month and is expected to be complete in August.
Robert Clay, president of Clay Development, said that Houston's booming petrochemical industry has him confident moving forward without any tenants. He also shared why this was the right time to buy, where demand will be in 2016 and how 2015 went surprisingly well for his company.
How long had this deal been in the works?
We looked originally at buying the entire Cedar Crossing Distribution Park, so we've been working on this site for probably two years. … The entire property is 11,000 acres and we tried (to buy it in 2014), we just came in second place to the buyers. They knew a lot more about it, quite frankly, than we did. It made sense for them to buy it.
We're doing more work on the real estate development side, and they're doing a lot of rail work and making the park a fully working rail park. They are spending a lot of money on infrastructure throughout the park. This is stuff that should've been done a long time ago, quite frankly.
Where do you think industrial demand will be in 2016?
It's all about rail. The rail is the big component. A dual-served rail park is very difficult to find. That's a tough thing to find, and people want them, because the two rail companies (Union Pacific and BNSF Railway) compete against one another.
Why was this deal the right move?
This deal is really rail-specific. It's the best park and the only park, quite frankly, that has good rail access and storage capabilities. Most other places don't have this. We have another park — Underwood Business Park in La Porte — and that park is at full capacity when it's (holding) 80 railcars. People are looking for 200 or 300 storage spaces for railcars.
How do you plan on weathering 2016?
Honestly, I was not optimistic about 2015, and it turned out pretty much OK. I'm more optimistic for 2016 because of what we're talking about here. We have a portfolio of around 4 million square feet in Houston and we're above 95 percent occupancy on all of that; quite frankly, we might be at 100 percent (occupancy). We've haven't had tenants leave. We've done some renewals and we've had some of the larger companies do reductions, but other than that, we've had no real problems with our portfolio.
Cara Smith, Reporter, Houston Business Journal