Goose Creek CISD population projected to grow by thousands over next decade
December 14, 2017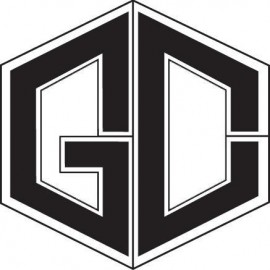 A 10-year demographic update was presented to board members at Goose Creek CISD, showing that the student population is expected to explode in the next decade.
Two members of Population and Survey Analysts — Director of Demographic Projections Justin Silhavy and Data Manager Dr. Stacey Tepera — presented their findings at Monday's board meeting.
Among their findings were that since last fall, GCCISD had grown about .75 percent, or 178 students. The five-year trends showed that GCCISD would experience a 10.39 percent growth, or 2,251 students.
But the overall projected student population over the next 10 years is expected to go from 23,899, or .77 percent in 2018 to 26,626, or 0.98 percent in 2027. This includes a projected student population growth over the next 10 years north of Interstate 10 with more than 700 students projected in elementary schools, more than 375 in junior schools and more than 275 in high schools. South of I-10, the numbers are about the same, but with more than 400 for junior schools and 500 for high schools.
"The numbers are similar, but the area north is smaller than south of I-10," Tepera said. "There is a more concentrated growth and fewer schools."
Births that occurred in 2011-2012 mean more students in kindergarten in the near future, according to the analysts.
The area had experienced quite a bit of growth, in both residential and commercial areas, Silhavy said.
"The growth continues to be outside of Beltway 8 and on the Grand Parkway corridor," Silhavy said. "There is ample land for residential development within distance of a lot of employment centers."
Silhavy said over the last 10 years, the growth rate in the area is 1.5 percent, which remained steady even during the recession.
"It shot up in 2013, with a lot of industrial growth in the region," he said. "But now, it has slowed down."
For housing, Silhavy said transportation improvements are helping to drive new housing construction. This includes areas around the Grand Parkway, or Highway 99, the northeast quadrant of the East Freeway to the Eastex Freeway, along with the Highway 146 interchange improvements. Other factors include the widening of the East Sam Houston Parkway and railway access to industrial centers like Cedar Port. Local road improvements on San Jacinto Boulevard, Hunt Road and the Kilgore Parkway also contribute, Silhavy said.
They also talked about housing trends. The most impactful housing developments in the 10-year projection, according to Tepera and Silhavy, is mostly north of I-10 on west side of Garth, where Wallisville LTD Tracts say they are going to build about 1,400 single-family homes. Silhavy said there projection is more conservative, with about 790 homes.
"Over next 10 years, that could change," he said.
The total single-family housing projected is 4,781 from 2017 to 2027. In addition to Wallisville LTD Tracts, this includes Goose Creek Reserve, Ten Main and Miller Parcels, Goose Creek Landing, Trinity Oaks, Hunter's Creek, Southwinds, Lynnwood and Rollingbrook Estates.
For multi-family developments, the projection is 2,832 from 2017 to 2027. This includes Kilgore Crossing, Boterra Bay, Alta Baytown, San Jacinto Mall, Trinity Oaks multi-family homes, South and West Streets, Briarwood Baytown and Crosby Green.
The projected new housing occupancies totals from September 2017 to October 2027 are 8,109. Silhavy said that could include anything from a single-family home to an apartment unit.
The number of students per housing unit was 0.73 in 2002 and now is 0.62. For multi-family homes, the numbers are 0.41 in 2002 to 0.37 in 2017.
Employment and economic trends were also covered. Silhavy said that construction activity in the area appears to be slowing since both Chevron Phillips and ExxonMobil are in the final construction phases, and construction workers must find new work. Still, construction jobs make up 20 percent of the local workforce, he said.
Silhavy mentioned other possible manufacturing and logistics growth possibilities with the addition of distribution centers such as Vinmar, Ravago and IKEA adding about 155 employees per 1 million square feet within their centers. In addition, Silhavy said LyondellBasell is undergoing a $2.4 billion expansion for their Channelview plant, which could bring jobs to Baytown, thus increase the housing as well as the student population.
"The more people employed in the area, the greater need for housing," Silhavy said.
By Matt Hollis, Baytown Sun
http://baytownsun.com/news/article_720563d0-e076-11e7-91ed-0f2db1719525.html?referer_url=/news/article_720563d0-e076-11e7-91ed-0f2db1719525.html