Exxon Mobil considers building new Gulf Coast plastics plant
March 20, 2018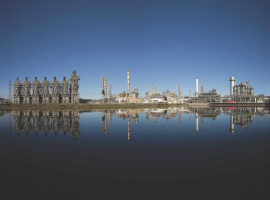 Exxon Mobil said Tuesday that it has started engineering work on a new Gulf Coast plastics plant that would substantially expand its petrochemicals production as demand increases worldwide.
The company did not disclose the location of the plant, which could start up as early as 2021. It would expand production of polypropylene, a lightweight, durable plastic, by as much as 450,000 tons a year.
The company will make a final decision on the project later this year. It's anticipated to cost several hundred million dollars and employ more than 60 people when production starts.
By Katherine Blunt, Houston Chronicle
https://www.chron.com/business/energy/article/Exxon-Mobil-considers-building-new-Gulf-Coast-12767116.php?utm_source=email&utm_medium=newsletter&utm_campaign=Chron_fuelfix